You have pride inside. Bi pride that is. A great and simple bisexual pride shirt done in bi pride colors with a small and unobtrusive set of blue and pink overlapping triangles at the top which is a symbol that represents bisexuality and bi pride.
Pride Inside Bi Pride Shirt
by
BiLove
View more
Pride inside T-Shirts
This pride inside design is also available on many other great products like this pendant. Just check out our main bi pride zazzle store page to see.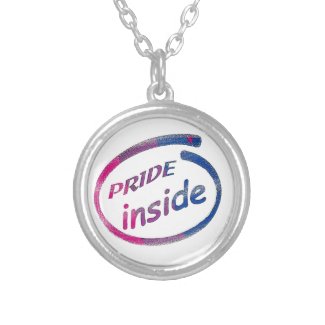 Pride Inside Bi Pride Stuff Pendant
by
BiLove
See other
necklaces
from Zazzle.